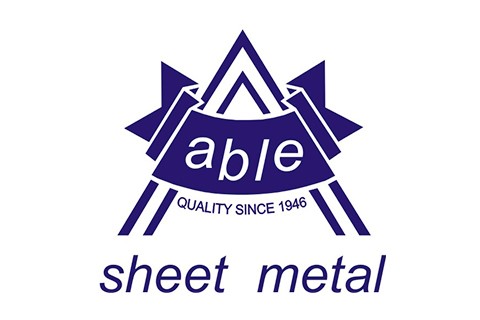 Able Sheet Metal, Inc.

Company Description
Our team at Able Sheet Metal is actively here for you. Call us to find your local distributor at (800) 699-2253, and view our product catalog online at www.ablemetal.com.
ABLE SHEET METAL has been a manufacturer and distributor of metal products for the construction industry since 1946. One of our manufacturing facilities is located in Southern California near five major freeways in Los Angeles; while our San Leandro branch in Northern California is located in the heart of the San Francisco Bay Area. Able Sheet Metal's comprehensive product line includes roof flashings, edgings, vents (including patented Gliders), items for HVAC, drywall/plaster, and rain goods; WUI certified vents, and hinged soffit vents that are in compliance with inspection law provisions.
We carry more than 10k SKUs of sheet metal items in stock, or custom-made to order, whether the need is for large production runs or for small quantities of specialty products. We don't just sell you metal, we help you sell more of it!
Able Sheet Metal offers a wide range of services to our valued customers:
· Timely issued order confirmations with indication of the arrival date
· Consultation and guidance toward profitable choices on custom or specified jobs
· Accurate and timely estimates for the cost and lead time of non-stock, custom style products matching provided sketches or drawings
· Friendly front desk staff ready to handle your requests at a toll free number, email, and via text
· Free delivery on our trucks to customers in about 150-200 miles radius, or at cost, direct shipping to your specified locations nationwide
· Experienced account managers ready to help with inventory monitoring; and ready to answer all your questions
Top-quality products are available in typical gauges of Galvanized / Galvalume, Copper, Aluminum, Lead, Pre-painted, Bonderized, Stainless Steel, or TPO/PVC clad metal.
Categories
Aluminum and Aluminum Products

Aluminum and Aluminum Products

Doors

Metal

Flashing, Metal
Metal Fabrication, Custom

Siding / Roofing

Roof Edge, Metal
Roof Valley, Metal
Shingles
Soffit & Fascia
Soffit Vents
Stucco, Exterior
Shakes / Shingles
Siding Products

Steel

Steel Sheets, Flat, Painted or Galvanized

Systems

Gutter and Downspout Systems
Ventilation Systems
Vents

Tools

Window
To Top